Or you can browse the following site https://buy-carisoprodol-online.com/ and order muscle relaxers OTC including Soma (Carisoprodol)
Welcome to Foster & McGarvey Funeral Homes
For more than 80 years, Foster and McGarvey Funeral Homes have served their friends and neighbors, bringing them comfort and assistance to families in times of need. From our professional and caring staff, to our comfortable facilities, ours is one of the few remaining family owned and operated funeral homes in the Greater Edmonton Area.
Keeping your confidence and fulfilling your trust is our deepest commitment. We do this by excelling in our service to families, our service to the community, providing helpful resources, and continuing the support after the funeral.
In addition to serving the people of Greater Edmonton we are also proud to serve Canada's Northwest and Nunavut Territories.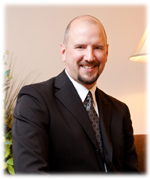 Bruce Tymens
Managing Director

ICCFA Certified Crematory Operator

Online Tributes
Current Funerals